GET STARTED NOW
SCHEDULE A CALL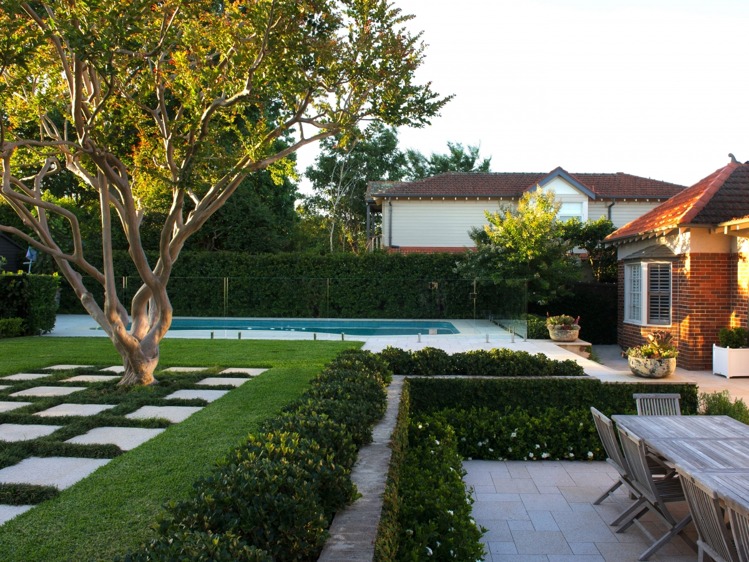 Love the idea of a tropical garden with dripping foliage and brilliant colored flowers that transports you straight to a tropical paradise? You don't need to plan for a tropical vacation to experience the richness of the flora. Let yourself be lost in the greens of your very own tropical garden.
Colorful panoramas, focal points exquisitely structured to transition indoor to outdoor, formal pathways, straight garden beds with contrasting tribal paintings among colorful foliage, wooden furniture and specially incorporated lighting complete the style you desire. Colorfully bright foliage is what highlights the tropical design. So for maximum impact red, yellow, orange, pink, and pompous purple colored leaves are juxtaposed in vibrant combinations. Colorful flowers such as hibiscus, ornamental ginger and soft shaded lilies add to the sensuous appeal and warmth of the green canopy.
Nothing oozes tropical like palm trees and bamboo! A perfectly placed assortment of bamboo and palms is the essence of achieving the tropical look. While palms add to the style and mood of the garden, bamboo provides the rustle of foliage in the wind. There is a wide variety to choose from depending on the climate, courtyard size and the budget. To complement the tropical appeal, the foliage used should add flamboyance and color. Contrasting foliage set next to each other will add to the color, texture and dramatics of the garden. Herbs and spices such as cardamom, lemongrass, mint, coriander and lime can be used to add flavour, aroma and productivity to your tropical garden. You can choose from a host of plants such as crotons, Hawaiian hibiscus, spiral ginger, sacred bamboo lily, magestic palm, spindle palm, sago palm, abyssinian banana, Fijian fire plant, and crinum lily to add to the resort-styled look.