GET STARTED NOW
SCHEDULE A CALL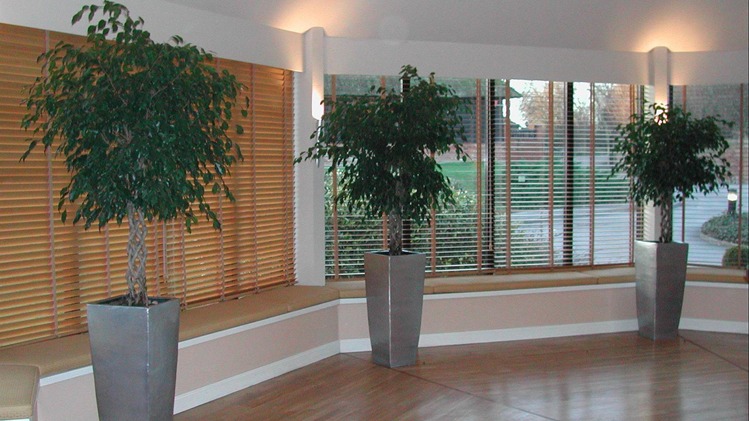 Yes, Green Corners also rents plants. The company offers stylish potted indoor plants for hire at affordable prices. We have an extensive range of indoor plants including floor plants and desktop plants. Green Corners has a green solution for every need of yours, whether it is to deck up your office or to add a bit of life to your living space. Rent-a-plant is a simple way to spruce up any area for an event or otherwise. Tell us what you are looking for: for example, if it is a classic or contemporary look, we will offer you bespoke options of indoor plants under a hire package that best suits your needs. It is also a part of our journey towards bringing sustainable, innovative indoor greenery to every living space. It's the most affordable way to increase employee morale, purify the air, and add color to dreary corporate spaces.
Some of the benefits of Rent-A-Plant include:
Creates a great first impression
Increases productivity among employees by at least 10%
Increases staff well-being and reduces staff sick leave by mitigating common illnesses
Reduces indoor pollution by 87%, according to a study
Increases customer spending by improving business relationships
Reduces stress and ambient noise levels
Why Rent-A-Plant?
Renting a plant means affordable, hassel-free maintenance, with no up-front payments. Besides you can revamp the look whenever you want. Green Corners assures you of guaranteed replacement under its Plant Replacement Policy.
Choose from a range of sustainable indoor and outdoor plants in a variety of exclusively designed planters that suit different space requirements and at best, bring out the ambience you wish to create. The idea is to serve with flexibility in your needs, budget, and space where customer satisfaction is paramount. The company also offers regular maintenance, which ensures your plants are fresh, healthy and happy.