GET STARTED NOW
SCHEDULE A CALL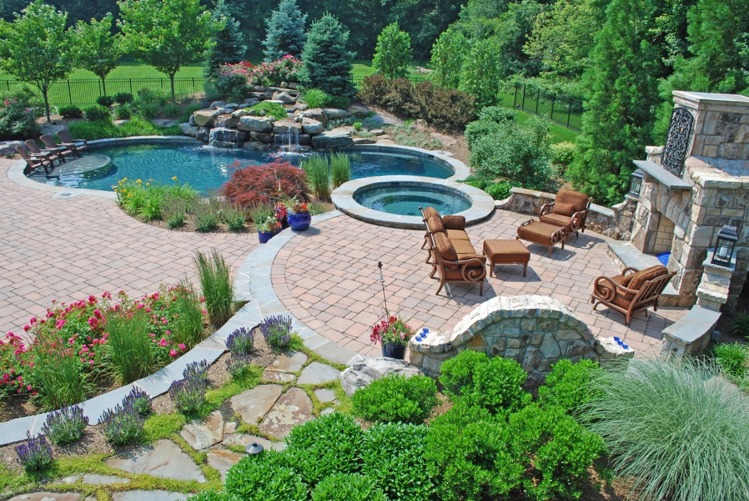 First impressions are often the best, and the landscape surrounding a business has a big role to play in molding these first impressions. This means the lawns should be as immaculate and professional as the business. The commercial landscape maintenance by Green Corners keeps a commercial property immaculate with lush lawns and manicured plants and trees.
Green Corners understands that commercial landscaping is so much more than just cutting grass and planting flowers. That is why they do more than just maintain landscapes; they manage every inch of it. With Green Corners, the client gets experienced commercial grounds maintenance professionals in lawn management and other commercial landscape maintenance services.
The team of certified professionals and landscape designers at Green Corners will carefully customize a site with a futuristic vision that will relate to a brand for years to come. The company's mission is to ensure that landscape care reaches its maximum potential with minimal involvement for the property manager. The company manages all maintenance projects so it is a hassle-free experience with the collaborative goal of a well-maintained and cost-effective property. The company aims to give a property the reputation for being exclusively cared for while creating a customized plan that meets the client's budget.
The commercial landscape management programme at Green Corners includes the following services.
Turf care and lawn care: The company uses organic lawn care products that are 100% eco-friendly
Trees, shrubs, and ornamental plant maintenance
Plant healthcare and pest management
Landscape design and enhancements
Annual rotation/ colorscaping
Hardscaping: Use of stone or other materials in the scheme to provide a new dimension to the landscape
Water body management
Lighting: The right kind of lighting always adds more beauty to the landscape.
Erosion control and reclamation
Green Corners services a variety of commercial properties including
Mixed Use/Retail
Commercial/Office
HOA/Condominium
Schools and Colleges
Municipalities
Healthcare Institutions
Religious Institutions
Government Facilities