GET STARTED NOW
SCHEDULE A CALL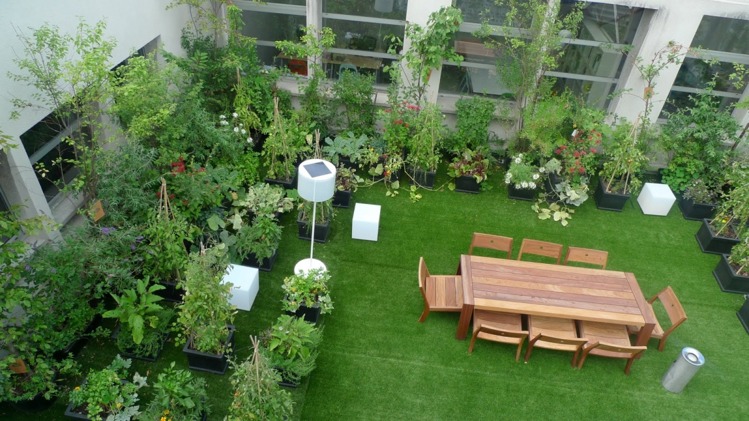 Want to grow your own vegetables? Or do you want to turn your home into a peaceful refuge? Nurturing your love for gardening can be difficult when you do not have a backyard…but Green Corners is here to offer alternative solutions to adding better landscape designs to your home. It is time to remind yourself of that unoccupied, neglected space in your house that can be converted into an exquisite urban garden.
The terrace often becomes one of the most ignored spaces in a house or building. This space can be utilized by setting up a terrace garden and adding a touch of green. It can take any shape, form or design and can be created in a house, multi story or low rise building, hotel, restaurant, corporate office, or institute. It is also an excellent gardening option for home owners with steep slopes or hill-side terrain, where planting is otherwise impossible. If the roof is strong and can support top soil and underlying drainage, a lawn can also be added. If not, the hard landscape can be created with the help of tiles or any other material which can make it resemble a garden. Floral colors, flowering plants, and other potted vegetation add to the visual treat by accentuating the submerged greenery of the lawn. Green Corners not only creates the right mix of soil and lays a strong foundation for your flower and vegetable plants but also offers the best maintenance tips.
A terrace garden can have anything from giant fountains to lush green landscaping, a large barbeque area, a gymnasium, a jacuzzi or more. The sight of a lawn outside a living room or bedroom with a garden view will not only provide visual relief by breaking the stark lines of concrete-built living space but also cool those sweltering summers for you.