GET STARTED NOW
SCHEDULE A CALL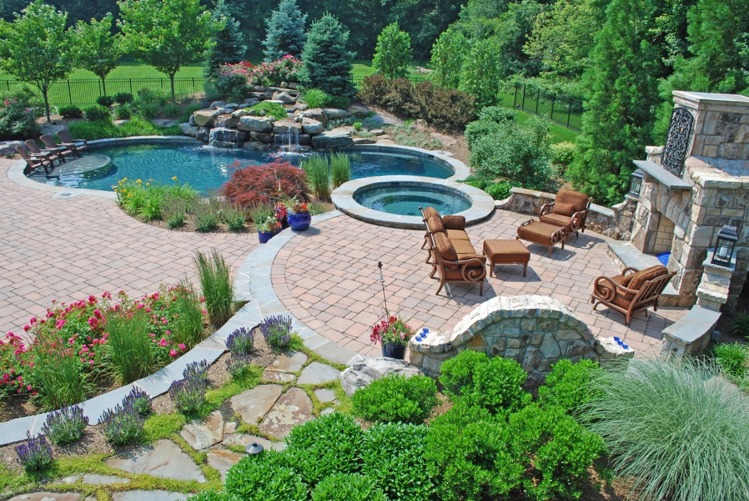 At Green Corners, we understand that well-maintained common areas that have attractive landscaping not only give an overall pleasant appearance but are also essential to the functionability for any commercial space. The design must take into consideration how you want people to interact with that space and what message you want the design to convey about your business. In order to get the right message through to people, the landscape must reflect your brand and the vision of your brand. It should present a soothing, sustainable, fun yet professional or forward thinking. Examples include dancing fountains for fun external spaces, wildflower painting and green roofs as an image of sustainability or minimalist geometric plant arrangements for edgy or catchy brands.
The essence of commercial landscaping goes beyond just aesthetics. It presents a sign of eco-friendliness and reflects on your commitment towards greening the planet. It enhances the elemental appeal of the work environment by developing a space that is proactive and attractive to both existing and new clients, and improves the productivity of employees by enhancing the organic element of the work space.
Your landscape should also accentuate and complement the architecture of your building. This is where playing with textures and designing the driveway with lines of trees and shrubs matters. Plant design and exterior bio walls can add a bit of style and drama to your building's facades and atriums. Besides aesthetic beauty, your landscaping must also contribute to energy and water conservation goals of your organization.
Green Corners understands the importance of a futuristic outlook when designing commercial landscape features, such as placement and arragement of trees and shrubs. The company specializes in designing and maintaining office parks, commercial spaces, retail campuses, and industrial campuses.
The commercial services basket includes:
Design, installation, and maintenance
Irrigation
Landscape lighting
Hardscaping
Aquatic planting
Seeding
Turf management
Lawn and bed maintenance
Pest and weed control
Horticulture services
The team at Green Corners provides a thorough cost analysis and works throughout the lifecycle of a project to ensure cost effectiveness, timeliness, and quality of service delivered.