GET STARTED NOW
SCHEDULE A CALL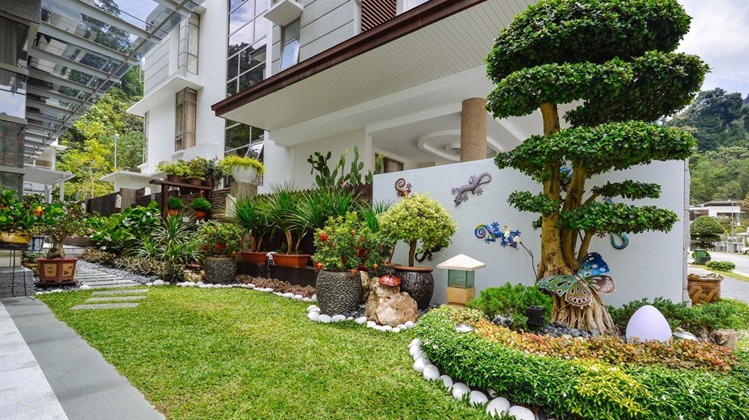 Large apartments and bungalows represent spaciousness, and landscaping these spaces requires an understanding of how to play with both positioning and spaciousness. Small garden landscapes demand a lot of detail be it the part of a condo or a bungalow. There is no room for incompleteness as any oversight will soon turn into an eyesore.
This is where opinion and care of an expert eye is required. Green Corners offers annual maintenance services at affordable prices that take care of your greens even in diminutive spaces. Small gardens can have plant palettes similar to the variety of a large one.
Landscapes in apartments and bungalows are intimately surrounding the home and filling spaces with a natural serenity. Green Corners knows what it takes to keep the apartment attractive. To accommodate space limitations as well as expansiveness, the expert residential landscape designers at Green Corners make use of miniature plants, bonsai species, and other adaptive systems. The company knows how to emphasize daintier creations in small as well as relatively large outdoor and indoor spaces. Indoor plants add to the scenic beauty while increasing oxygen levels. Flowering plants and foliage plants can be used in the balconies or in that sunny corner of your living room. Outdoor spaces can accommodate creepers, pots, and plants with denser foliage.
As part of the company's consistent sustainable landscape services, it remembers to take care of the residents too and is committed to keeping every detail of a property beautiful. Green Corners understands the importance of choosing the right plant, as both longevity and maintenance are challenges that need expertise. They help you choose from an array of indoor and outdoor plants and offer complete apartment greening solutions as well as take care of the maintenance. There is thus no need to worry about pests or weeds anymore. Green Corners is with you at every change of season to service your property.