GET STARTED NOW
SCHEDULE A CALL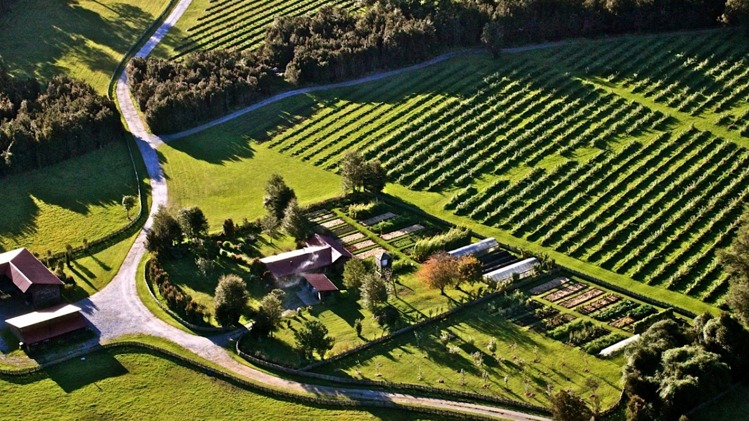 Landscaping a farmhouse is all about bringing out the best features of pastorals of a rural setting. Bringing in the country-styled design to a farmhouse can give a deep feeling of relaxation. With its traditional architecture and sprawling dimensions, a farmhouse has plenty of charm to convey. Designing a farmhouse involves keeping the design as simple as possible so as to bring out the casual and informal look that it represents.
Experts at Green Corners will provide the most exotic farmhouse designs according to the specifics of a company's own architecture and setting. They make use of soft color palette such as light blue, white, and other natural tones of foliage highlights in planting and décor and reflective colors from the interiors and external architecture to achieve a cohesive look. The company helps you plan your landscaping to enhance and draw attention towards pastoral sceneries that consist of beautiful trees, green hillocks or the lovely transition of colors amidst the farmer's ripe fields, as seen through the windows of your property.
Even though the overgrown grass in the lawn may offer an alluring rural look, it is best defined with a natural edging to finish off the look. Therefore, it is best to use natural fencing and edging materials because plastic or metal can look unbalancing. Green Corners chooses local materials and stone to reflect the natural surroundings such as boulders, rock, and stacked stonewalls to add a native finish and country-inspired elegance to a country house.
Make your yard a home to wild birds by placing birdhouses that are almost staple to farmhouse landscaping. And if there is no tree near the farmhouse to place the birdhouse in, simply go for a freestanding birdhouse model. Add more attractions such as birdbaths, a pond or other water bodies to accentuate the landscape.