GET STARTED NOW
SCHEDULE A CALL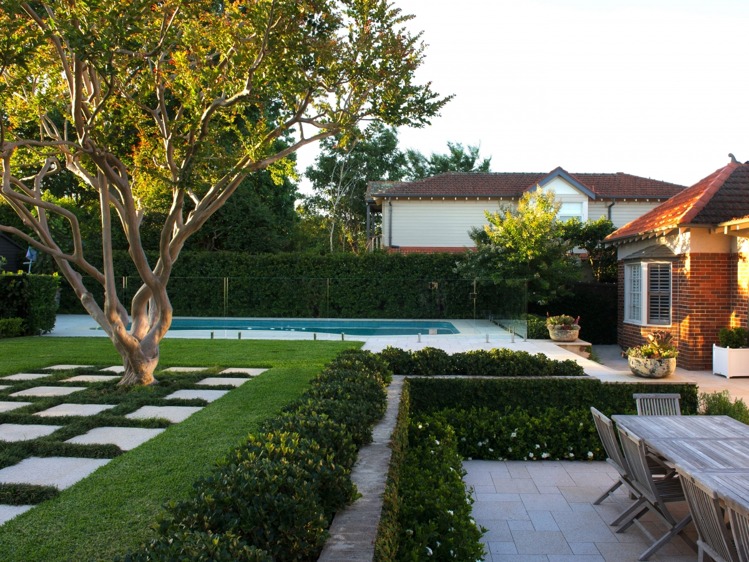 Imagine entering your property through a wonderfully landscaped garden with fresh, clean, pleasantly scented plants. Your idea of a classic garden can be anything from stately home to cottage garden or perhaps the classic Mediterranean look. If you dream of a classic garden design, then you need the creativity and experience of designers, with their exclusive and innovative ideas and essential understanding of plants and hardscaping materials that will bring your dreams to life. Green Corners can give you that unique and exciting classic garden design that will simply leave you delighted.
A well-planned classic garden set aside for a pleasant outdoor experience has a calming and soothing effect. A classic garden design usually incorporates a small lawn with exotic flower beds, a fountain, water bodies such as ponds, waterfalls, creeks, dry creek beds, arbors, aesthetic lighting, and a few exclusive statues. The features vary depending on the space available and the budget set aside for the purpose. Gardens are often hardscaped with trellis and small fences.
Green Corners specializes in creating a variety of gardens such as eastern styled Zen gardens, gardens dedicated to single species of plants such as cactuses, acquatic plants, alpines, or medicinal herbs and shrubs that not only add to asthetic quality but also achieve productivity. The company also offers flower garden designing services that are designed according to specific needs by considering flowering seasons, perennial, binnual or annual blooming patterns to producing vibrant color combinations through varying seasons. Classic gardens are designed to showcase plants of different heights, colors, textures, and fragrances to achieve a delightful mix of aesthetic display. Green Corners can help you bring your thoughts to reality through its classic garden design services that deliver quality and long-lasting construction.